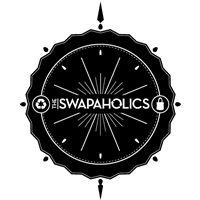 Situation:
The Swapaholics team had the following major goals:
Determine how many people spoke about event

Make sure all the sponsors were recognized with their proper twitter name

Quantify the success of the event via social media

Reach as many people as possible

Ideally be one of the most talked about events during Boston Fashion Week
Challenge:
"We thought we were "advanced" users when it came to using and tracking social media, but knew that we needed better tools for tracking & measuring the impact, reach, and influence of our events."
Solution:
DURING
By partnering with Joselin at BostonTweetup, we were able to fine-tune and polish our process, implementing time-saving measures and being able to provide concrete evidence of successes for our team, our partners, and our sponsors.
Joselin brought us from a 3-step process (planning, event, post-mortem) to a 5-step process that helped us to better delegate tasks for monitoring and capturing key metrics (before they were "gone forever"), using services & softwares that were new to us like TweetReach, TwapperKeeper, Social Mention, Topsy, TweepML and Twilert
AFTER
Much like hiring a wardrobe consultant to edit our closets – making killer outfits from the pieces we already own – Joselin was able to help us edit and polish our Events process and poise us for future successes, including being better able to prove value and benefits when pitching future sponsors and partners. We went from indie street style to prime time runway ready in just a few short weeks. Justifying the spend to hire Joselin to work with us again on future events is a no-brainer.
Results:
Here are some of the high-level stats
275 stylish Boston ladies produced 385 total tweets using the #BFWSwap hashtag

Sponsors mentioned by correct handles 81 times

The Stylish Boston ladies collectively increased mentions for our sponsors 800% over past events

58,303 people reached via twitter!

Determined that the Top Tweet for all of #BFW11 on Thursday was from a beauty company in Florida!
Download SWAPaholics PDF Case Study [right click and select save as…]